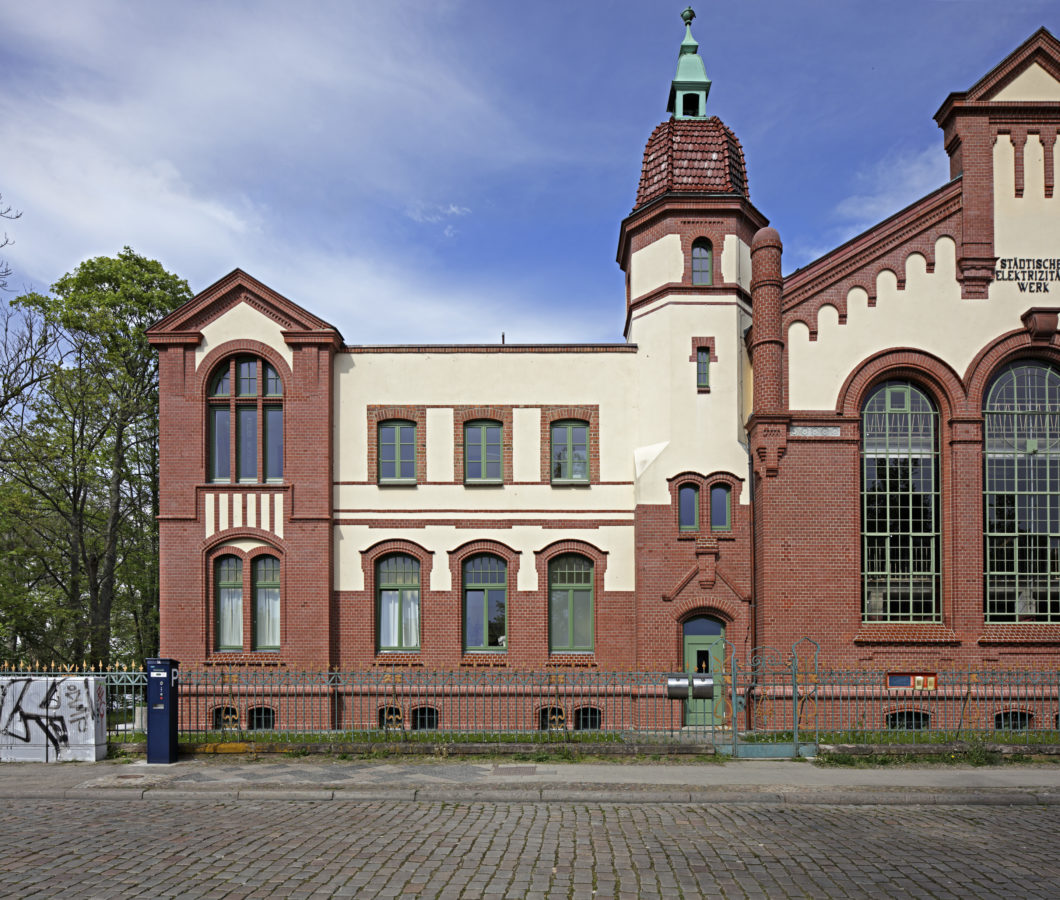 History of the Kunstverein
The Kunstverein Schwerin was founded in 2002 to establish a forum for contemporary visual art. Since then, various exhibitions and projects have been realized that have attracted attention and enriched the arts and cultural scene of the city.
At first, the exhibitions took place at different locations, including off site spaces and the walls of the cathedral. The former industrial halls of the E-Werk at the Pfaffenteich were converted in order to become a suitable space for the work of the Kunstverein. After careful repairs, the 250 square meters of the factory building became exhibition spaces, office and storage rooms, and form the ideal center for the current work of the Kunstverein.
From 2007 to 2011, Dr. Marie Cathleen Haff was the first artistic director, followed by Dr. Julia Wirxel in 2012, Anne-Kathrin Auel M. A. from 2013 to 2015, and Andreas Wegner from 2016 to 2018. Since November 2018 Nadine Grünewald is the artistic-administrative director.
Thanks to the support of our members, Stadtwerke Schwerin and many sponsors, the association is able to offer a program that presents Schwerin interesting positions in contemporary art.
History of the Building
In 1903, the city decided to build a new municipal electricity plant. Afterwards, the generators' hall, the administrative building and the secondary school were put into operation by the Mecklenburg State Theater and Puppet Theater Schwerin. The Northwest wing was a repair workshop for generators, but the history of the power supply changed in October 2007, and a new kind of supply is provided: the Kunstverein Schwerin offers the public a space for contemporary art.